Reference Stallions only.
These stallions are listed here
for your convenience to research
bloodlines of our foals.
These stallions are not owned by
HI Horse Farm.
To view the webpage
of the stallion owners,
click on the link below the stallion.




Smoke Tree Silver Dragon
12.2 Hand Welsh Pony
Sire of HI Foolutin, HI Fidelity, Stride Rite (winner in the USEF Small Ponies),
and Gracelyn (winner in the USEF Medium Ponies)
Pedigree of Smoke Tree Silver Dragon
Bristol Valiant
13.3 Hand Welsh Pony
Sire of Sunday Morning Jazz, Beauty,
Fortune Cookie (winner of Medium Greens
at Pony Finals) 2001,and Sez Who (good ribbons in the medium ponys at WEF and Littlewood)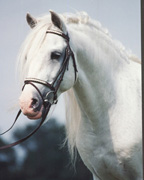 Bristol Valiant owned by Dragons Lair Welsh Ponies in Newberry, Fl.
Dragons Lair Welsh Ponies Website
Carolinas Peacock
13 hand Welsh Pony
Sire of Captain Peacock and
Land's End Mischa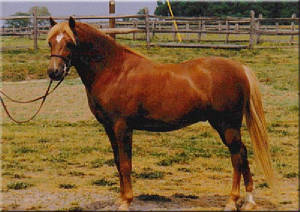 Carolinas Peacock owned by Lands End Farm in Centreville, Maryland
Blonds Gold Dude (4353404)
AQHA Cremello Stallion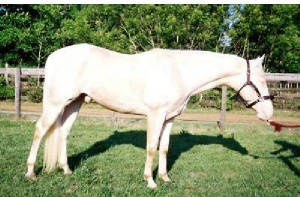 Blondes Gold Dude owned by Whitney Johnson in Gainesville, Fl.
Focus Bacarri
Grey Arabian Stallion
(Deceased)