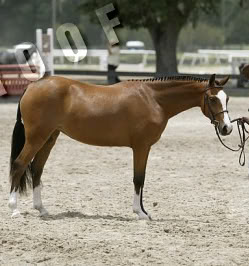 HI A LEAH
2005 13.1 hand mare.
Multiple BYP winner on the line, Leah is now ready for her own kid to take her to Pony Finals. Full sibling to Hi Foolutin, she is ready to follow in her footsteps. Jumping 2'3 with lead changes and a super mover. Buy her now and show her in the greens in 2013! $12,500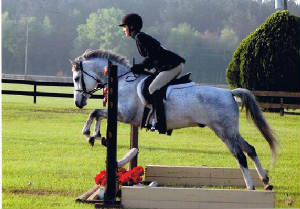 HI LEE INDEPENDENT
2005 14.1 hand gelding.
Linus is going to be a great children's pony but he needs a kid of his own to show him. He jumps around the 2'3 - 2'6 and does his changes. He is very sweet and gets along with everyone. $7,500
Hi Fidelity
2003 13.1 hand mare
Skeeter is a top medium green prospect. She is solid walk/trot/canter and jumping 2'3 - 2'6 courses at home and is showing over 2' to 2'3. She has an easy lead change that is almost automatic. She has been showing at the local shows and is ready to start her career in the childrens or the greens.
This pony has won at many "A" shows in the pony breeding and is ready to win for you!
$9,500
Click here for videos of Skeeter
Click here for more pictures of Skeeter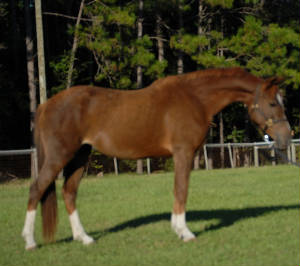 FIONA
2008 13.1 hand mare
Fiona is a half sister to Linus (different dad). She is a welsh/tb/arab cross but moves like a warmblood pony. Super flat with tons of reach from the shoulder and very uphill movement. Should be a great jumper. Very quiet and so so sweet. She has been lunged but not started. $2,000 until backed this fall.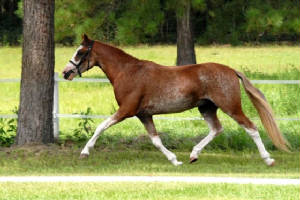 ROSMEL'S HI TIDE
2006 12.1 1/2 hand gelding.
We bought Ty origionally as a breeding stallion. After producing a beautiful clone, we decided to stop breeding ponies, sell our broodmares, and geld Ty - though no fault of his.
Ty is going to be a top small pony hunter one day! He has a huge, slow step; a fantastic jump; and a great temperment. He is not yet backed but price will go up once he is. Get him now before we keep him for ourselves. $3,500